Health and Wellness Initiative for the Built Environment
In 2014, the American Society of Interior Designers (ASID) and its partners (listed below), submitted a commitment to action to the Clinton Global Initiative to development of Health and Wellness Protocols for the built environment. The protocols are intended to be used by architects and interior designers to create spaces that promote occupant health and wellness across multiple building types, and specify the use of healthier products and materials.
To support ASID and their partners in this health and wellness initiative, we developed a series of five e-learning/m-learning modules that explore specific human-centered challenges and solutions for interior spaces.
The Health + Wellness Protocols modules, which can be taken at ASID Academy, include:
Architects and interior designers can earn continuing education unit (CEU) credit at AIA and IDCEC for completing these modules.
The commitment partners for this health and wellness initiative included:
The American Chemistry Council
AkzoNobel
Cradle-to-Cradle Products Innovation Institute
CertainTeed/ Saint-Gobain
IWBI/ WELL Building Standard
Gensler
HIMSS
Iotas
Lake Nona Institute
Meyer Scherer Rockcastle, ltd (MSR)
National Institutes of Health/ Health in Buildings Roundtable
Steelcase
UL
The Vitality Institute
Wolf-Gordon
"Cantilever Instruction + Design has helped us realize our most innovative, cutting edge eLearning content to date. Their courses are creative and engaging, and their timely client service is excellent. Most importantly, our members and industry partners have responded quite favorably to the courses they have developed, like our Health + Wellness Protocols series, which are among the most popular that we offer."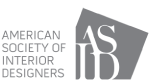 Click on each video to see course samples.
HWP Module 1: Introduction, The Challenge
HWP Module 1: Introduction, The Protocols
HWP Module 2: Foundational Concepts, Market Opportunities
HWP Module 3: Materials, Materials with a Health Impact
HWP Module 3: Materials, Designer as Risk-Manager
HWP Module 4: Products, Ergonomics
HWP Module 4: Products, Lighting
HWP Module 5: Components, Overview
HWP Module 5: Components, Indoor Air Quality